Niko's Two Adventure
Nikos Two Adventure was founded in 1996 with the inspiration to be able to show and share with the rest of the world nature and culture of Patagonia Chile. We are a company of outdoor adventure that links the natural beauty of Patagonia, Chile and Argentina set up with the idea of being able to enjoy our natural beauty with everyone, its beautiful mountains, glaciers, lakes and more. Our office is located in the city of Puerto Natales, 528 Phillipi street Region XII Patagona capital of tourism in Chile this is the starting point for all tourist attractions.
Our trips are designed for anyone interested in enjoying a real outdoor adventure, all under one organization, responsible and taking care of every detail.
Our programs are customized to be able to deliver the best of our experience, in our reception you can find someone who can help you decide what you need for your trip and what is not, depending on their vacation days, you want to visit, physical condition and budget. Send us your reservation and you can know yourself
Our Guides
Our guides are local guides born and raised in this region with extensive experience in our region and Torres del Paine national Park Chile with certification in lifesaving and first aid in remote locations (Wilderness First Responder), each guide has a kit with everything you need in case of accident, also a radio VHS with which you can communicate with a base in an emergency, we are a team that has formed in the weather conditions in Patagonia and much experience in these lands. We are also climbing, which give us a high level of quality and safety. In order to deliver security and knowledge, worrying about every detail and making each trip a unique experience, different and unforgettable.
Our camp equipment
Our camp equipment is an excellent quality as tents, north face, for 3 people, doite, Kailas 3 for 3 people, tents for travelers, and the Space Station Dome, mountain hard wear o doite to 16 people dining tent size: 6.00 x 6.00 x 2.50 MTS, kitchen tents, camping equipment for 25 people, camping stoves, vans and four-wheel drive vehicles, our vehicles are for our passengers, Mercedes-Benz sprinter for 16 pax Hyundai H1 to 12 people, van ford 350 to 14 people our vehicles are connected by radio VHS to the base these vehicles support each trip.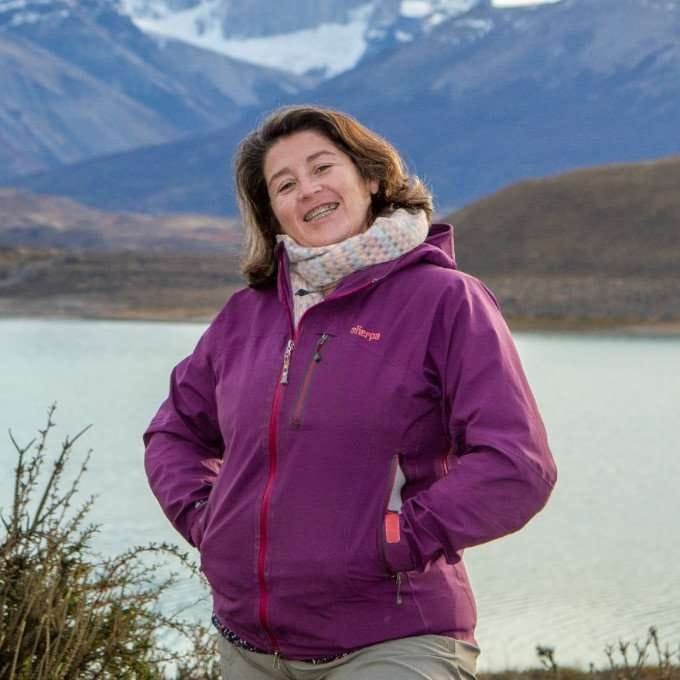 Paola cardenas
In charge of reservations and expeditions
She is in charge for the reservation and expedition of the company; she knows very well each one of our trips in Patagonia, north of Chile, Bolivia, also speaks Spanish and English
Carlos Ulloa
Local Guide
Born in this region and with vast experience in Torres Del Paine and all Chilean and Argentine Patagonia, It has accreditation as a guide, knowledgeable about the flora and fauna and mountains of heights in northern Chile, certified in first aid and first aid (Wilderness first Responder) speaks Spanish and English also responsible for logistics in all our trips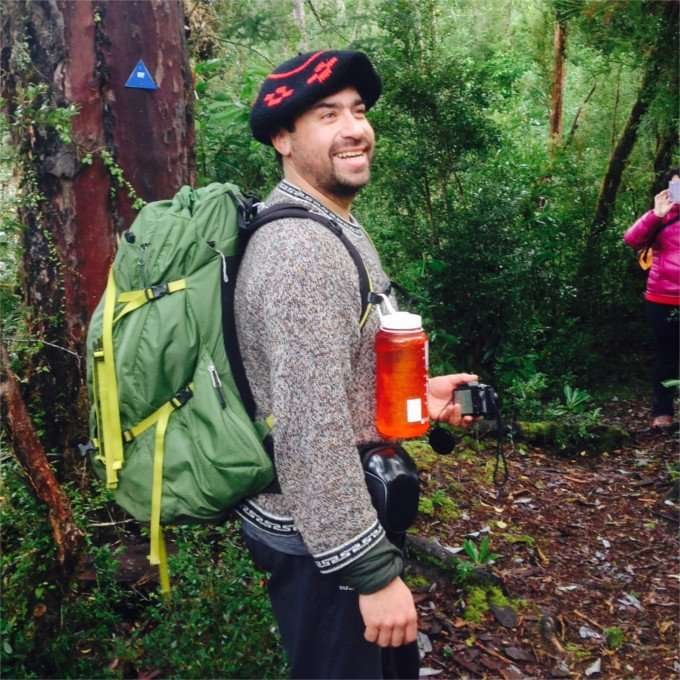 Roberto Carlos Bahamondez
Local Guide
Born in this region, likes mountaineering and is a lover of outdoor life with a lot of experience in Torres del Paine and our region, It has accreditation as a guide, knowledge of riding horses and farms in the region has specialized in plants and birds, certified in First Aid and First Aid (Wilderness First Responder) speaks Spanish and English
Ivo Kusanovic
Local Guide
He is a local mountain guide member of AGAM CHILE (mountain guide association of Chile) and climber with WFR certification by NOLS (wilderness first responder). He has climb the Paine towers, also participated in many expedition o glacier in the southern Patagonian ice field, It has accreditation as a guide, he speaks English and Spanish
Roberto Barrientos
Local Guide
Local guide, who love the mountains and nature. Technical tourism graduate from the University of Magallanes. Extensive experience traveling the circuit of Torres del Paine National Park, first as a park guard to guide and then focus on delivering their knowledge about the varied flora and fauna which adorn this beauty. Guide in English and Spanish.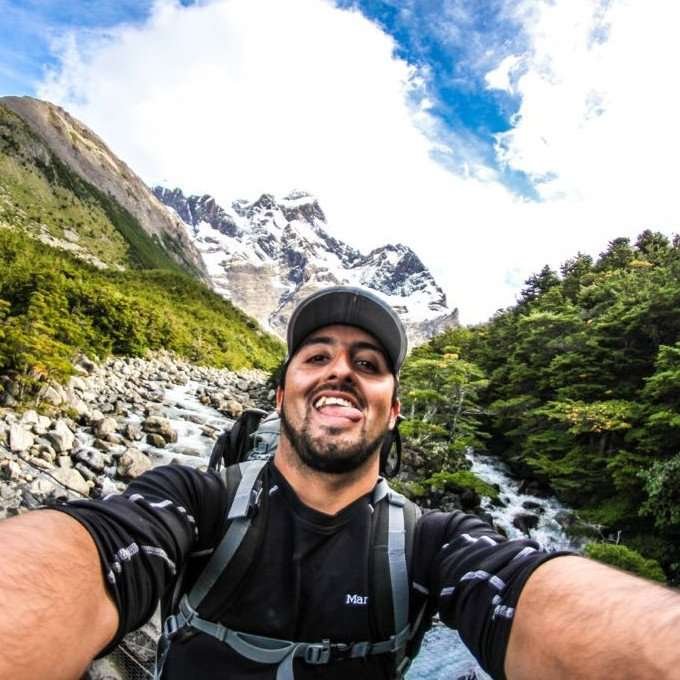 Rodrigo Pérez
Local Guide
Local Guide born and raised in this region with vast experience in Torres del Paine, lover of nature and photography, with knowledge of geology, glaciology, flora and fauna. It has accreditation as a guide and certification in first aid and first aid (Wilderness First Responder, speaks Spanish and English